Who before How
Jan 27, 2023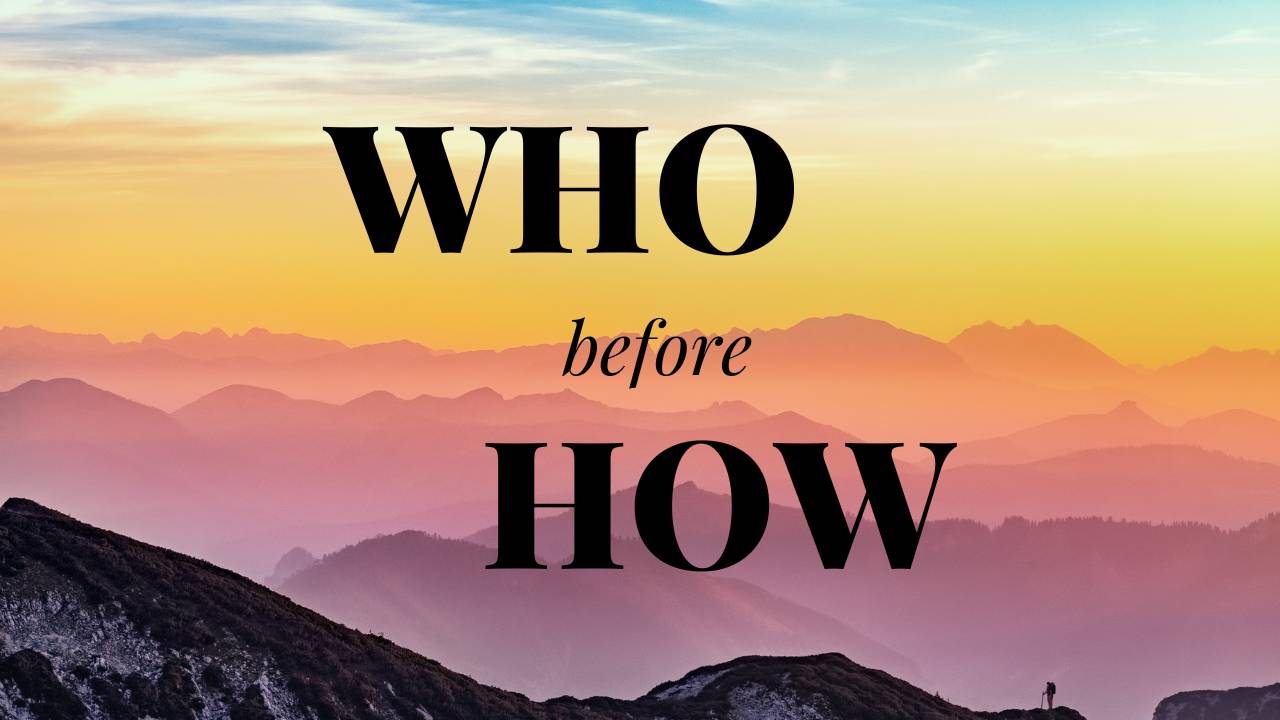 What are you thinking about that you feel ill-equipped to even start? That idea - the one where you use your gifts to serve others in a way that feels exciting and creative to you? The one that seems almost simple to start because it's in your wheelhouse of skills, experience and passions? Something that's easy and enjoyable for you, that you know would be enjoyed by others if only you could figure out how to deliver it or promote it?
And then you get stuck because you don't know all the ways to use IG or FB or how to make a video. You don't have a website and writing a blog feels overwhelming. And so many others do it so well, you can't imagine anyone choosing your offering over the perfectly-marketed ones? If you could not fail, if the marketing was figured out, if the message could be broadcast to the right people, would you do it then? Is the HOW TO keeping you from delivering your unique calling to those who need you? What is getting in the way of God's calling in your life?
Do you want to homeschool but it feels overwhelming?
Do you want to start a business but don't know how to get started?
Are you ready to organize your home but it feels daunting?
Does your family's schedule feel exhausting to everyone but changing it feels impossible?
Here's the thing. The answers are inside you. The right path is available to you. Sometimes we all need a sounding board, someone who believes in us and who can ask the right questions to help us trust ourselves and uncover the next steps to take towards our dreams.
A good coach is positioned to do just that - to listen well and illuminate a path for you. It's not the HOW that is stopping you; it's the WHO. You must become the person WHO does that thing and I would love to help. Spoiler alert: you already ARE her inside!
Book a FREE consultation about coaching with me. You will gain immediate insights just in this first meeting! Find out more about Life Coaching HERE.